About

Our Company

Eagle Mechanical Group is a family owned and operated business which has been serving Windsor and Surrounding areas for the past 29 years. Family owned does not mean small business, but rather personalized service. We have a workforce over 30 employees, we have a fleet of 24 trucks on the road 6 days a week. We operate out of 12000 sq. feet shop in which we fabricate customized ductwork and fittings.

We customize sheet metal, supply and install Hydronic Infloor Heating Systems, Chiller Systems, Tankless hot water systems, Boiled Systems. We hold both class "B" and "C" license, we employ licensed plumbers, and sheet metal mechanics. We are TSSA certified in multi refrigeration systems, airlines and gas line certification.

Our employees have been certified in WHMIS, Working at Heights, Elevating Platforms, and follow safety policy which Eagle Mechanical implements on every project. We service all makes of heating and cooling systems, for homes as well as commercial and industrial buildings, we offer 24-hour service, by our certified staff.
Latest

News More news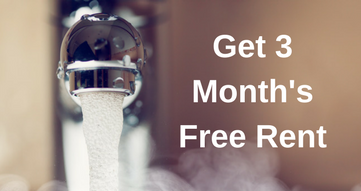 Get 3 Months Free Rent when you replace your HWT with a rental with Enercare. With a new rental water heater you'll...
Read More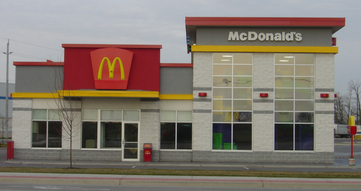 Here are some of our most recent completed commercial projects: Burger King Glengarda Michaels Spectrum 1 Spectrum 2...
Read More
"In recognition of your Excellent Work and Generous support in the successful completion of the Construction of the new Hindu Temple and Cultural Center of Windsor."-
Siyaram Pandy - President, Shobha Karnick, Secretary
"Once again many thanks for your attention to our home, your employees quality of work was great. Ozzie you have made "Eagle" a class act and I hope you have many years of great success
Dr. J.W. Pepin, M.D.
"My air condition unit called it quits on a hot summer day. I called around and no one could come and help. I found Eagle Mechanical online and called them. They were very understanding and said they would have someone come out and take a look in the afternoon. Being scared on the outcome, the technician eased my mind and said, ah..I think we can fix this without replacing the ac unit." Sure enough he did. I just want to say thank you to Eagle Mechanical for being awesome. Great technician, friendly staff and superior customer service. I recommend Eagle to everyone."
Mike. D.
On behalf of all the members of our community and the board of directors of Hindu temple and Cultural Center, I express our heart-felt gratitude to you and for your services of the plumber for the the new Hindu temple and cultural center. We all were immensely touched by your enthusiastic support that indicates your care, love and selfless devotion for our community in particular and community at large.
Siyaram Pandey - President, Hindu Temple and Cultural Centre of Windsor
Recently, Collin from Eagle Heating & Cooling did repairs/maintenance on the air conditioner at 3510 Barrymore Lane. The problem with the A/C was with rainwater leaking onto and causing the filter to become wet and moldy. Collin was able to construct flashing which directs rainwater away from the unit. Since the work was done, the filter has stayed dry, in spite of heavy rains. Collin was efficient and did a great job. I have been trying to have the problem fixed for past two years. Eagle Heating & Cooling were the only company of the three I have hired, who were able to solve the problem. Thanks so much for superior service.
Susan Monaghan
3510 Barrymore Lane, Windsor